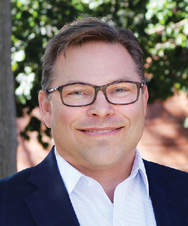 Message from Avient's VP of Sustainability
As the global need for sustainability continues to accelerate, we are continually evolving and taking on the challenge. Sustainability remains integral to achieving Avient's vision and mission, as well as maintaining responsibility and performance.
The impact of climate change has never been more pressing, so that's why we are focused on reducing our environmental impact, and on helping customers meet their sustainability goals through innovation, material expertise, and collaboration throughout the value chain.
We established 2030 Sustainability Goals, which set clear expectations for our company related to climate change, product innovation, supplier engagement and overall corporate responsibility, and our associates are engaged and passionate about executing on our sustainability strategy to meet them. As you read this year's Sustainability Report, you will see that we are making an impact in all four of our sustainability cornerstones, People, Products, Planet and Performance, and are well positioned to meet our 2030 Goals.
Walter Ripple
Vice President of Sustainability
The Avient Sustainability Promise
As a leading provider of specialized and sustainable material solutions, Avient is committed to meeting the needs of the present without compromising future generations' ability to do the same. We are committed to creating value for our customers, employees, communities and shareholders through our dedication to ethical, sustainable and fiscally responsible principles.
We will put our customers first by helping them grow their businesses with innovative, safe and environmentally sound solutions following the principles of trust and environmental stewardship established in our groundbreaking No Surprises PledgeSM.
We will strive to minimize our environmental impact and maximize our conservation of the earth's resources by using energy-efficient technologies, recycling more, reducing waste, continuously improving operating efficiencies and driving operational excellence.
We will provide a safe workplace for our employees and will protect our communities by continuously improving our world-class environmental, health and safety performance.
We will create opportunity for our employees by growing our business, building a more diverse workforce, investing in world-class training and development, and making Avient the employer of choice.
We will be involved in the communities in which we operate by building closer relationships with charitable and public service organizations and encouraging our people's engagement in local sustainability initiatives.
We will work collaboratively with our suppliers to lessen the environmental impact of logistics across our global supply chain.
We will build strong relationships with providers of leading-edge sustainable technologies.