Cesa™ Percept™ Authentication Technologies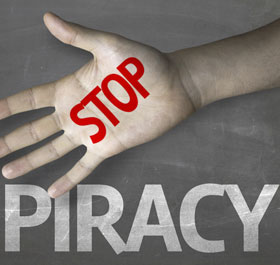 Product/brand counterfeiting is a serious and growing global problem that has negative impact on consumers, businesses, and entire economies with estimated costs of hundreds of billions of dollars/year. In addition, it costs hundreds of thousands of jobs, exposes consumers and workers to health and safety risks, has proven links to organized crime, and causes massive reduction in tax revenue.
One effective strategy for combatting counterfeiting is the use of integrated polymer-based solutions.  This approach is ideal for applications where durability is a concern and there is a need to verify the authenticity of the item after the initial sales, for instance in a warranty claim or litigation following product use. These overt and covert technologies embed unique identification into the polymer the product is made from. So it is indelibly linked to the item and cannot be removed or altered without mechanically altering the item itself, which is an advantage.
Highlights
Cesa Percept enables product or brand owners to positively identify their products versus counterfeit products in the marketplace. Select from overt or covert solutions, available for a wide range of polymers.
Increase revenue: Protect against lost sales and market share due to counterfeit or gray-market products.
Reduce costs: Eliminate warranty, product support and liability costs associated with your products.
Protect brand equity: Protect against consumer complaints or legal actions wrongly accusing your products.
Protect consumer welfare: Minimize potential harm to consumers, reduce recall expenses and protect brand integrity.
Secure supply chain integrity: Safely expand into new regions and countries.
These solutions include assistance with technology choice, dosage, process, product, and specification development. These services help to reduce time to market and maintain quality levels for products that require positive product identification.
Contact us to discuss the value Cesa Percept Authentication Technologies can bring to your organization.
| NAME | CATEGORY | DESCRIPTION | |
| --- | --- | --- | --- |
| Anti-counterfeiting Technologies for Packaging | Article | Discover the pros and cons of anti-counterfeiting technologies. | View |
| Color and Additives Solutions Overview | BU Overview | Colorant and additives overview and capabilities | View |
| Water Storage and Purification Equipment | Case Study | Laser-marking additive, an authentication additive, and colorant— bundled into a single Smartbatch™ concentrate | View |