Wilflex™ Oasis Polyester Solutions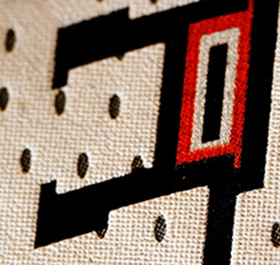 Printing on polyester requires special attention to ink selection, screen making and application. Heat set dyes used in polyester fabrics, gas when exposed to high heat and the dyes become trapped underneath the ink layer and begins to migrates into the ink layer. The intended white ink on a red polyester garment could end up being a pink imprint. Before production begins, always pre-test! Wilflex Oasis comes to the rescue with two innovative bleed blocker products that combats the most difficult dye migration. We offer an under base black and gray that is used as a bleed blocking, first down screen, providing peace of mind when dye migration is a concern.
---
Wilflex Oasis Polyester Solutions
Oasis Polyester Solutions
Substrates
Description
Wilflex Oasis Bleed Blocker Gray
Polyester, Synthetics
high solids, designed to control dye migration
Wilflex Oasis Bleed Blocker Black
Polyester, Synthetics
water-based black ink formulated to control dye migration as a first down screen.
| NAME | CATEGORY | DESCRIPTION | |
| --- | --- | --- | --- |
| Wilflex Oasis™ Bleed Blocker Black 19000WOBB - Product Bulletin | Product Bulletin | Water-based ink formulated to help control dye migration; product information and recommended parameters | View |
| Wilflex Oasis™ Bleed Blocker Gray 10545WOBB - Product Bulletin | Product Bulletin | High solids water-based printing ink designed to control dye migration when printing on polyester; product information and recommended parameters | View |
| Wilflex™ Polyester Printing Solutions - Product Bulletin | Product Bulletin | Polyester printing solutions and resources from Wilflex™ Epic, Wilflex™ Oasis and Wilflex™ One | View |