Ignite Consumer Appeal with Packaging Experiences Based on PolyOne Technologies at PACK EXPO 2014
October 30, 2014
CHICAGO – PolyOne Corporation (NYSE: POL), a premier global provider of specialized polymer materials, services and solutions, will feature the latest technologies for packaging applications at PACK EXPO International 2014.
Darcy Meyers, global marketing director, packaging, commented, "Our exceptional breadth of polymer solutions and design capabilities helps customers to create distinctive packaging that combines innovative functionalities with shelf impact and branding intensity. These technologies enable brand owners to drive market share within food & beverage, household, personal care and healthcare packaging markets."
The PolyOne portfolio of specialty solutions includes:
Color and design services: InVisiO℠ services and solutions support color and product development from concept to reality. From helping brand managers and designers evaluate color and design alternatives, to accelerating and streamlining the entire product development process, InVisiO enables brand owners to strengthen brand equity and build marketplace excitement.
Authentication technology: Percept™ solutions help customers protect against fraud and defend against potential liability caused by counterfeit products, offering efficient field identification methods to control supply chain issues, thwart fraudulent products and preserve brand integrity.
Specialty sheet and rollstock: High-barrier packaging technologies help to preserve product freshness and extend shelf life for foods, and elevate performance levels for medical packaging. Packaged foods benefit from PreservaPak™ barrier solutions, including multi-layer rollstock and sheet, while sterile medical device packaging achieves higher performance from Valiant™ rollstock, which offers the industry's largest portfolio of medical-grade polymers.
Barrier solutions: ColorMatrix™ high-performance light and gas barrier additives for packaging protect food, beverages and personal care products to extend shelf life with consistent container clarity.
Advanced liquid color dispersions: A new ColorMatrix™ collection of liquid color concentrates for designers and brand owners infuses PET containers with shimmer and frost effects, iridescent color movements and surfaces that can enhance brand presence and deliver dynamic shelf impact.
Soft touch solutions: GLS™ thermoplastic elastomers (TPEs) allow customers to enhance their packaging through ease of opening and reclosing, value-added dispensing, better grip and sensory experiences for consumers.
PolyOne will exhibit at PACK EXPO, November 2-5, in the Brand Zone (booth 4966), North Hall. Customer meeting sessions will also take place throughout the show in the 'PolyOne Lounge,' meeting room W-472, West Hall. 
About PolyOne
PolyOne Corporation, with 2013 revenues of $3.8 billion, is a premier provider of specialized polymer materials, services and solutions. The company is dedicated to serving customers in diverse industries around the globe, by creating value through collaboration, innovation and an unwavering commitment to excellence. Guided by its Core Values, Sustainability Promise and No Surprises PledgeSM, PolyOne is committed to its customers, employees, communities and shareholders through ethical, sustainable and fiscally responsible principles. For more information, visit www.polyone.com. 
# # #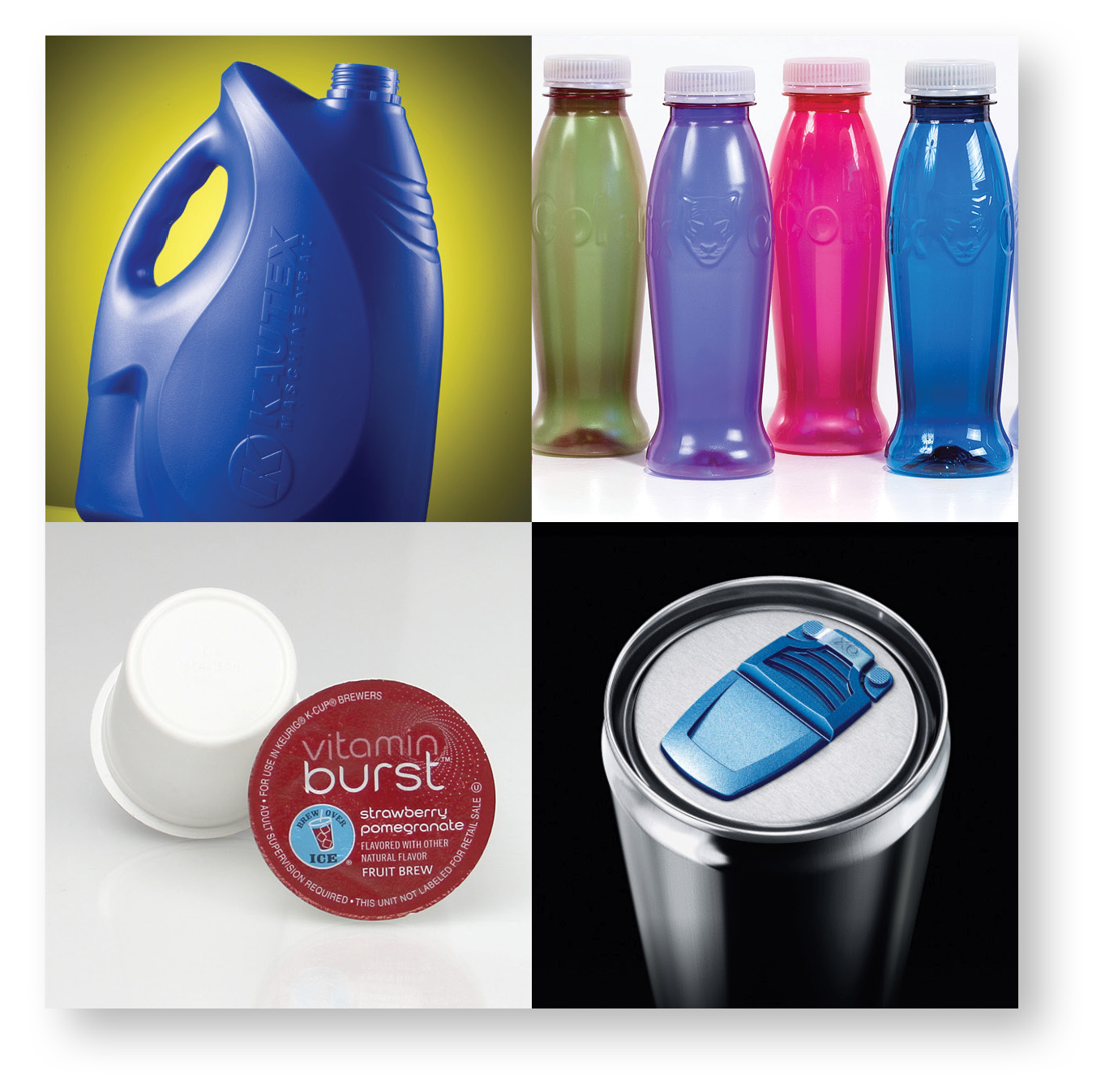 Caption: Kautex co-extruded, blow-molded high-density polyethylene bottle utilizes a GLS thermoplastic elastomer top layer (top left). New PolyOne shimmer and frost colorants for packaging are part of InVisiOSM services and solutions for designers and brand owners (top right). PreservaPakTM Ultra SSP single-serve beverage pods preserve product freshness and extend the shelf life of packaged foods (bottom left). GLS thermoplastic elastomers are used in XOLUTION's innovative XO™ resealable can closure (bottom right).
To access PolyOne's news library online, please go to www.polyone.com/news
Media contacts
Bob Fleig
Marketing Communications Manager, Designed Structures and Solutions
PolyOne Corporation
+1 440-930-3070
robert.fleig@polyone.com
Sandy Wagner
Marketing Communications Manager, GLS
PolyOne Corporation
+1 815-509-7041
sandy.wagner@polyone.com